We had such an amazing December preparing for the celebration of the Savior's Birthday. I feel so thankful for the inspirations of the spirit that guided my heart in just the right direction. Each year I try to think of something we can do during December that will help our family remember the Savior a little more, as a special gift to our King and to us. As I was praying about our plans, a special primary song kept coming to my mind.
"Tell me the stories of Jesus"
. So curious, I looked up all the lyrics ....
Tell me the stories of Jesus I love to hear;

Things I would ask Him to tell me if He were here;

Scenes by the wayside, tales of the sea,

Stories of Jesus, tell them to me.

First let me hear how the children stood round His knee,

Words full of kindness, deeds full of grace,

All in the love light of Jesus' face.

Tell me, in accents of wonder, how rolled the sea,

Tossing the boat in a tempest on Galilee;

And how the Maker, ready and kind,

Chided the billows, and hushed the wind.



I knew what was to be done! Heavenly Father wanted me to tell my children the "stories of Jesus" during December. We read the scriptures daily as a family, but I was suppose to really focus on his life in the New Testament.
I spent some wonderful time searching and reading the scriptures for some of my favorite parables and miracles of the Savior. I was excited to think of a coordinating gift that went with each story that would fit our individual family. The kids were excited to open presents....every single day of December!!!
We had so many wonderful nights that were filled with the spirit as we read out of the New Testament as a family and talked about the incredible teachings of the Savior. Here they are so you can do this also....any month of the year!
December 1
The Savior is the LIGHT of the world!
Reference: John 8:12 "Then spake Jesus again unto them, saying, I am the light of the world; he that followeth me shall not walk in darkness, but shall have the light of life."
December 2
The Savior is the "Bread of Life"
Reference: John 6:35 "And Jesus said unto them, I am the bread of life; he that cometh to me shall never hunger; and he that believeth on me shall never thirst.
Gift: A scrumdidilliumcious Loaf of French Bread
December 3
The inquiring lawyer asks the Savior which of all the commandments is the greatest.
Reference: Mathew 22:35-40 "Jesus said unto him, Thou shalt love the Lord thy God with all thy heart, and with all thy soul, and with all thy mind. This is the first and great commandment. And the second is like unto it. Thou shalt love thy neighbor as thyself.
Gift: Bible Trivia Game
December 4
The story of the Samaritan woman at the well.
Reference: John 4:7-14 "But whosoever drinketh of the water that I shall give him shall never thrist, but the water that I shall give him shall be in him a well of water springing up into everlasting life."
Gift: Flavored Water: 7-UP
December 5
Woman found in adultery who was going to be stoned.
Reference: John 8:3-11 "He that is without sin among you, let him first cast a stone at her."
Gift: Lindor Truffles (Cause they look like little delicious stones)
In this case it was more logical to eat the stone than to even consider throwing it...lol


December 6
Ye shall know them by their fruits
Reference: Mathew 7: 15-20 "A good tree cannot bring forth evil fruit, neither can a corrupt tree bringeth forth good fruit. Wherefore, by their fruits ye shall know them."
Gift: Fresh and delicious raspberries
December 7


The Savior walks on the water and Peters comes to him
Reference: Mathew 14:25-33 "And Peter answered him and said, Lord, if it be thou, bid me come unto thee on the water. And he said, Come. And when Peter was come down out of the ship, he walked on the water, to go to Jesus. But when he saw the wind boisterous, he was afraid; and beginning to sink, he cried, saying Lord, save me. And Immediately Jesus stretched forth his hand and caught him, and said unto him. O thou of little faith, wherefore didst thou doubt?
December 8
The story of the Savior directing the disciples where to fish
Reference: John 21:4-8 "And he said unto them, Cast the net on the right side of the ship, and ye shall find. They cast therefore, and now they were not able to draw it for the multitude of fishes."
December 9
The Savior turns water into wine
Reference: John 2:1-11
December 10


Jesus heals a dumb man by casting out unclean spirits.
Reference: Mathew 9:32-33 "As they went out, behold they brought to him a dumb man possessed with a devil. And when the devil was cast out, the dumb spake; and the multitudes marvelled, saying, it was never so seen in Isreal."
Gift: Devils Food Cake
December 11
Healing a man who was blind from birth with clay and spit
Reference: John 9:1-7 "When he had thus spoken, he spat on the ground, and made clay of the spittle, and he anointed the eyes of the blind man with clay. And said unto him, Go, wash in the pool of Siloam. He went his way therefore, and washed and came seeing."
Gift: Peppermint pie (because the crust looked and felt like clay. I also told them I spit in it. j/k)
December 12
A man is brought through the roof to be healed by the Savior
Reference: Mark 2:1-11 "When Jesus saw their faith, he said unto the sick of the palsy, Son, thy sins be forgiven thee.....I say unto thee, Arise, and take up thy bed, and go thy way into thine house."
Gift: The kids got to make gingerbread houses
December 13
The Savior heals the people as they reached to him and touch him.
Reference: Luke 6:17-19 "And the whole multitude sought to touch him; for their went virtue out of him, and healed them all."
GIft: New winter gloves

December 14
Jesus heals the man of the palsy from a distance
Reference: Mathew 8:5-13 "And Jesus said unto the centurion, Go thy way; and as thou hast beleived, so be it done unto thee. And the servant was healed in the selfsame hour."
Gift: The kids got to stay up an extra hour
December 15
Jesus washes his disciples feet
Reference:John 13: 3-17 "If I then, your Lord and Master, have washed your feet; ye also ought to wash one another's feet. For I have given you an example, that ye should do as I have done to you."
Gift: Everyone got a foot message

December 16


Jesus tells the parable of the good Samaritan
Reference: Luke 10:30-37 "But a certain Samaritan , as he journeyed, came where he was, and when he saw him, he had compassion on him. And went to him and bound up his wounds, pouring in oil and wine, and set him on his own beast, and brought him to an inn, and took care of him.
Gift: Fancy Band-aids (The little ones LOVE these things)
December 17
The Savior tells the parable of the candlestick
Reference: Mathew 5:15-16 "Neither do men light a candle, and put it under a bushel, but on a candlestick; and it giveth light unto all that are in the house. Let your light so shine before men, that they may see your good works and glorify your Father which is in Heaven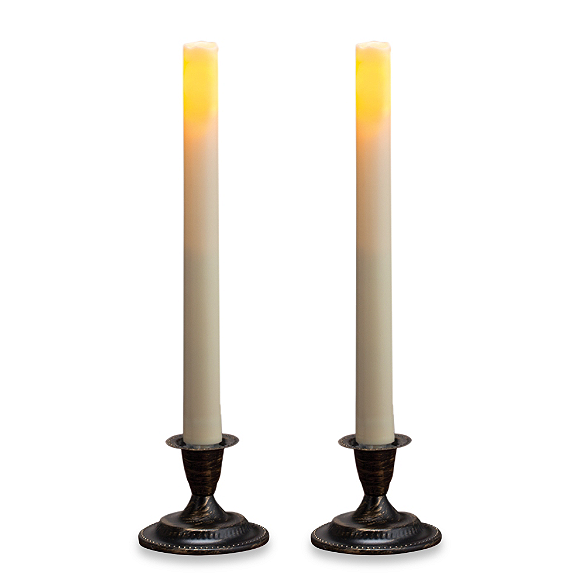 December 18
The Savior encourages the little children to come to him
Reference: Mathew 19:13-15 "Then were there brought unto him little children, that he should put his hands on them, and pray, and his disciples rebuked them. But Jesus said, suffer the little children, and forbid them not, to come unto me; for of such is the kingdom of God."
Gift: Hersheys hugs and kisses
December 19
The parable of the fig tree
Reference:
Mathew 21:18-22 "And when he saw a fig tree in the way, he came to it, and found nothing thereon, but leaves only, and said unto it, let no fruit grow on thee henceforward for ever. And presently the fig tree withered away. Verily I say unto you. if ye have faith, and doubt not, ye shall not only do this which is done to the fig tree, but also if ye shall say unto this mountain, Be thou removed, and be thou cast into the sea; it shall be done. And all things, whatsoever ye shall ask in prayer believing, ye shall receive."
Gift: FIg Newtons
December 20
Parable of the lost sheep
Reference: "
Luke 15:3-7 "What man of you, having an hundred sheep, if he lose one of them, doth not leave the ninety and nine in the wilderness, and go after that which is lost, until he find it? And when he hath found it, he layeth it on his shoulders, rejoicing."
Gift: A candy cane: Representing the shepherds crook<
December 21


Martha is cumbered about much serving
Reference: Luke 10:38-42 "But she had a sister called Mary, which also sat at Jesus' feet, and heard his word. But Martha was cumbered about much serving, and came to him, and said, Lord, dost thou not care that my sister hath left me to serve alone? bid her therefore that she help me. And Jesus answered and said unto her, Martha, Martha, thou art careful and troubled about many things; But one thing is needful; and Mary hath chosen that good part, which shall mot be taken away from her"
Gift: Everyone got their own jar of pickles (or cumbers):
December 22


Reference: Mathew 3:13-17 "And Jesus, when he was baptized, went up straightway out of the water, and lo, the heavens were opened unto him, and he saw the spirit of God descending like a Dove, and lighting upon him."
Gift: A deck of playing cards with a dove on the cover
December 23


The Prodigal Son
Reference: Luke 15: 11-32 ".....and bring hither the fatted calf, and kill it, and let us eat, and be merry. For this my son was dead, and is alive again, he was lost, and is found. And they began to be merry."
Gift: We ate the fatted calf (Ham) for dinner
December 24
The Savior born in a manger and wrapped in swaddling clothes
Reference:
Luke Chapter 2 "And she brought forth her firstborn son, and wrapped him in swaddling clothes, and laid him in a manger because there was no room for them in the inn."
How I love to hear the Stories of Jesus.